What does the liver do?
The primary functions of your liver are to:
[11]

Produce and excrete bile
Excrete bilirubin, cholesterol, hormones, and drugs
Metabolise fats, proteins, and carbohydrates
Activate important enzymes
Store glycogen, vitamins, and minerals
Synthesise plasma proteins, such as albumin, and clotting factors
Detox and purify your blood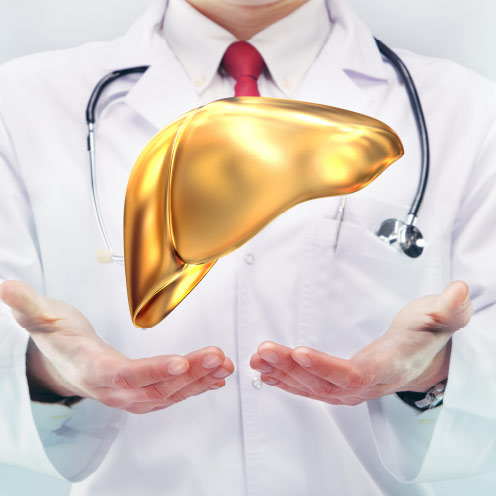 Look out for your liver
Your liver works really hard to keep you healthy [13], so it's important that you treat it with respect.
Signs that your liver's not happy: [14; 15]
Loss of appetite
Lack of energy
Easy bruising
Weight loss or sudden gain
Yellowing of skin or eyes
Swelling of the legs & ankles
Light coloured or bloody stool
Dark urine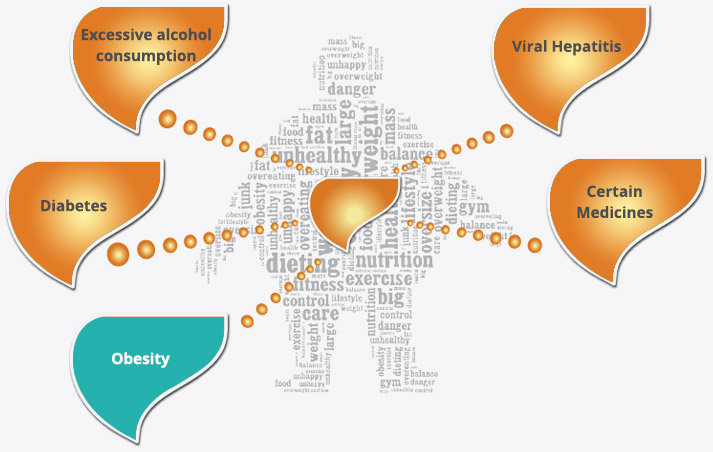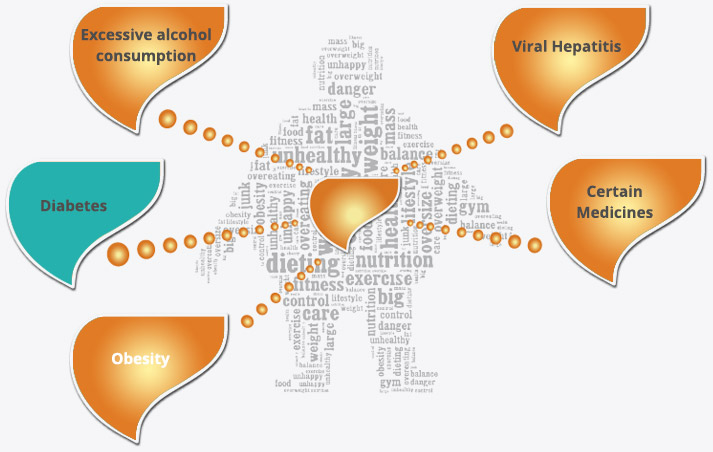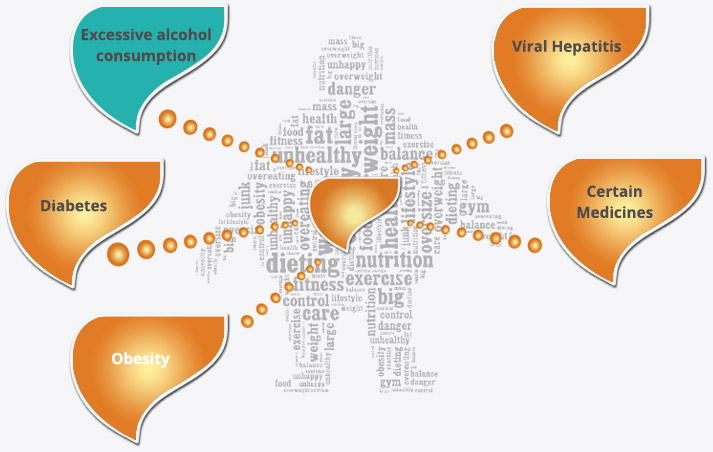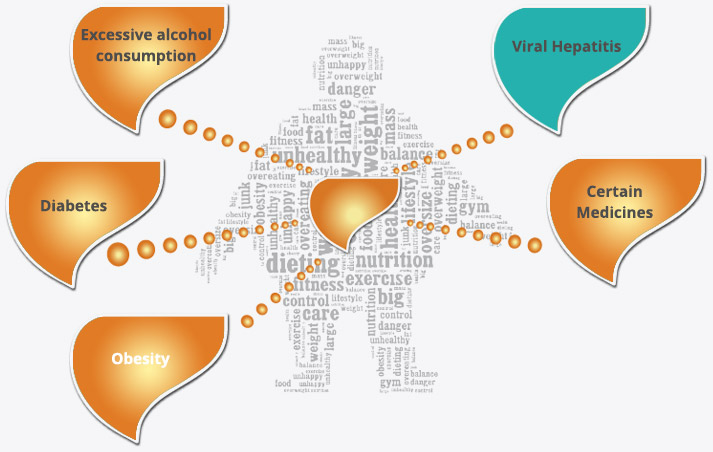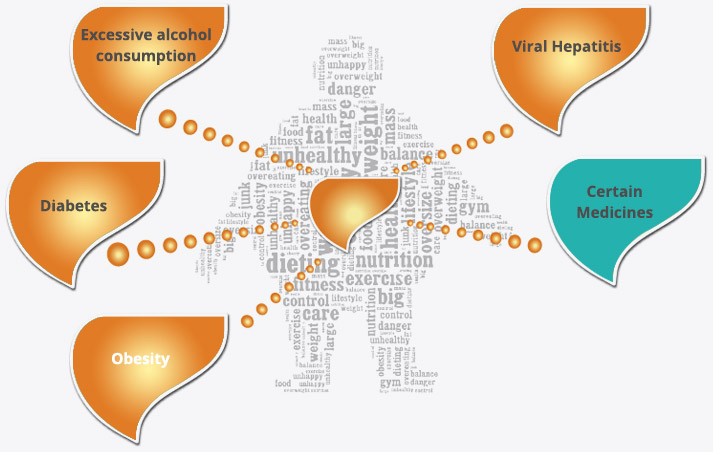 Things that put strain on your liver: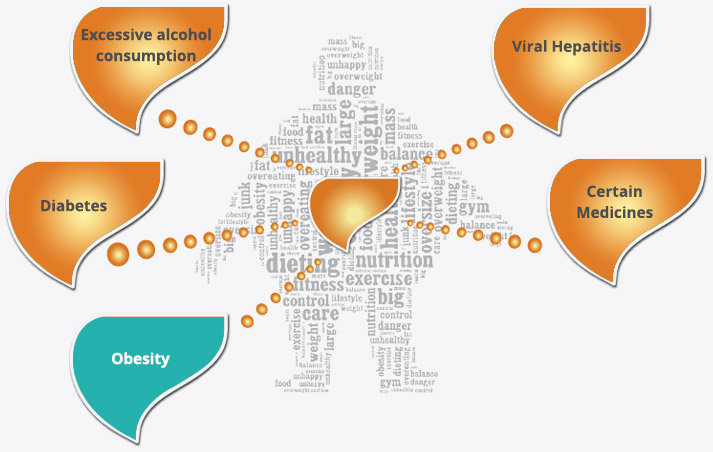 Obesity
According to a MRC media statement in 2014, the prevalence of overweight and obesity in SA is very high, 39 % of men and 69 % of women are classified as overweight or obese. [26] It was shown that 90 % of obese patients have some degree of liver damage. [27]
Things that put strain on your liver: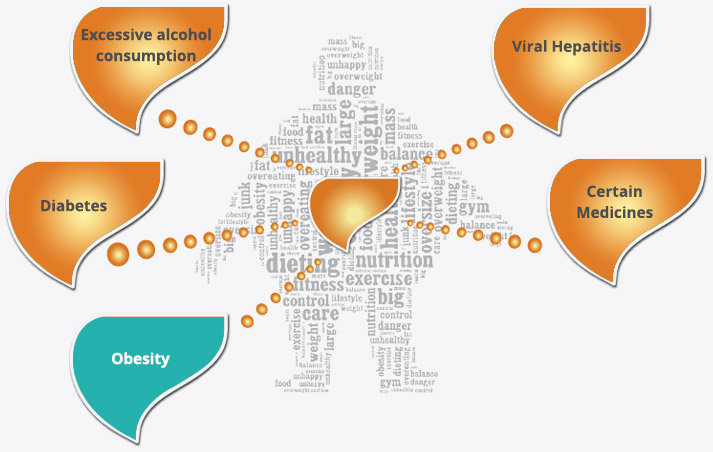 Diabetes
Diabetes raises your risk of nonalcoholic fatty liver disease, where excess fat builds up in your liver, even if you drink little or no alcohol at all. [16]. In a South African descriptive study it was stated that insulin resistance and not the degree of obesity was the universal factor present.[25]
Things that put strain on your liver: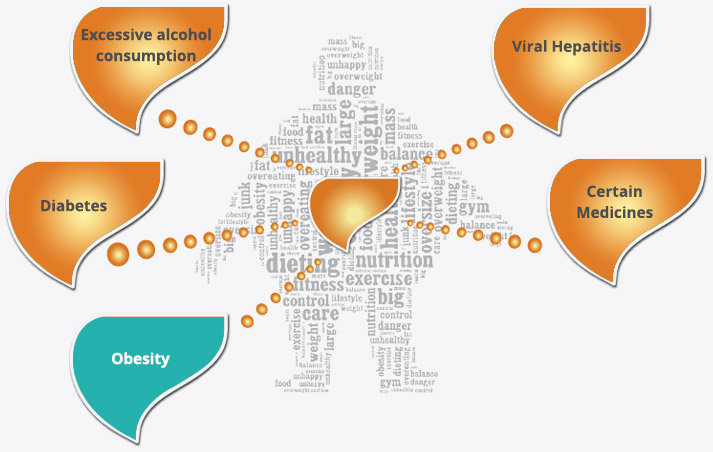 Excessive alcohol consumption
Drinking 2 to 8 cans of beer, 3 to 6 shots of hard liquor or 3 to 6 glasses of wine daily over a period of 10 years or more, puts you at a very high risk of liver disease. [4] According to a World Health Organization (WHO) report released in 2011, South Africa has among the highest per capita alcohol consumption rates in the world, and it is continuing to rise. [23]
Things that put strain on your liver: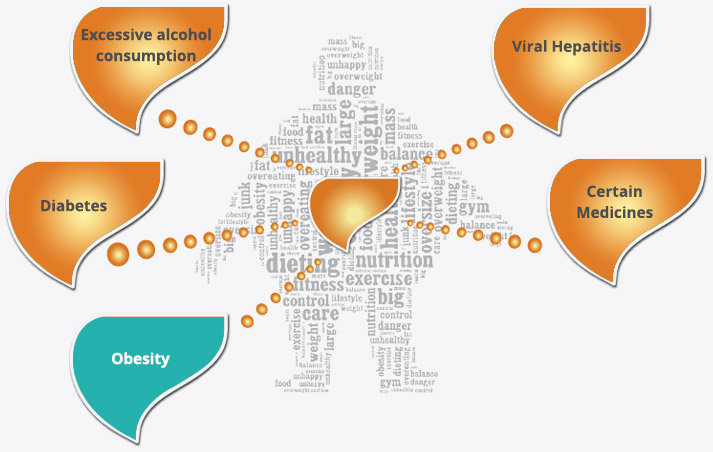 Viral Hepatitis
The hepatitis C virus works slowly, damaging the liver over a number of years. It often progresses from treatable inflammation to permanent, irreversible liver disease. [17]. Worldwide, 170-180 million people are infected with hepatitis C virus (HCV). Of the patients worldwide, 80 % will become chronically infected, with 25 – 30 % developing liver cirrhosis and/or hepatocellular carcinoma. [24]. The hepatitis B virus is transmitted through exposure to infective body fluids. It can be transmitted from infected mothers to infants at the time of birth or from family member to infant in early childhood. [30].
Things that put strain on your liver: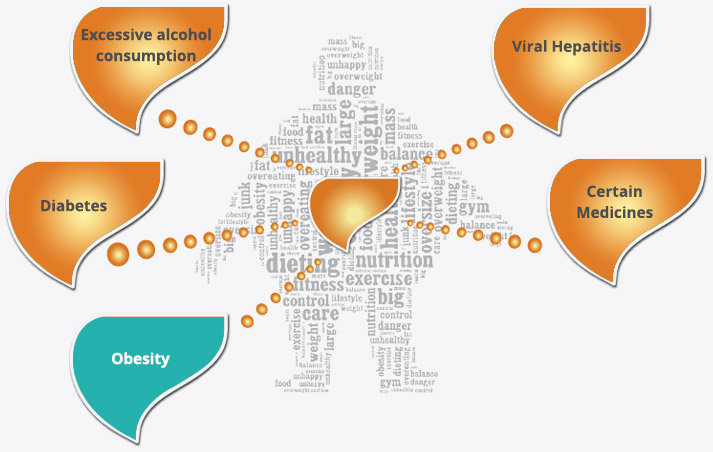 Certain Medicines
Some medicines may not seem harmful, but it's the toxic by-products they expel when going through chemical changes in the body that can have toxic consequences on your liver. [18]
How Essentiale® Extreme helps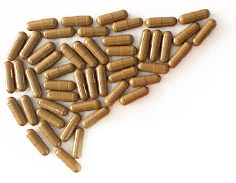 Essentiale® Extreme helps to support liver function, regenerate liver cell membranes and improve unhealthy liver symptoms. [1]
Two capsules taken three times daily in combination with healthy lifestyle choices will give your liver the support it needs. [1]
More about Essentiale® Extreme